Uplifting Festival Reimagine Rio Captures Innovation of Rio's Communities
With a premiere screening of the film, Bad & the Birdieman, Festival Reimagine Rio was officially launched on July 30 in Chacrinha, a favela located in Jacarepaguá, in Rio de Janeiro's West Zone. The festival, an initiative by Rise Up & Care, aims to show the city from the perspective of exceptional community-led projects that have created inspiration, innovation, and new relationships among their participants. With this in mind, Rise Up & Care founders Kirk Bowman and Jon Wilcox teamed up with Brazilian filmmaker Kátia Lund to produce five full-length documentaries, each about a unique and inspirational community initiative. All five films were shot in communities of Rio over the course of a year, adding a piece to the cultural mosaic of the city that is Rio de Janeiro.
Bowman hopes the festival will help present "a new vision of Rio" during the Olympic Games that goes beyond the negative images shown in international media about the city and in particular its favelas.
"The film series rejects the negative images in the news and common stereotypes about these maligned communities and exposes Rio from below, from the roots and the communities, the beautiful, innovative and generous Rio." – Kirk Bowman
Through the end of August, there will be 425 screenings of the five films throughout Greater Rio including the Baixada Fluminense, as documented in a map and official schedule. Launching an innovative distribution model, the organizers hired ten distribution agents across Rio who then worked with dozens of 'localizers' identifying churches, public squares, community centers and other locations in favelas citywide to feature the films, making them universally accessible. The goal is that they're widely seen by residents of favelas themselves, "to share these transformative and positive stories in the community showings. The world largely maligns the favelas and the people in peripheral communities. So we love that distribution," explains Bowman.
Just in favelas, the films will be screened at 74 locations for free. The movies are also being shown at mainstream theaters like Estação Net Rio, Estação Net Ipanema, Estação Net Gávea, Estação Net Barra Point, Cine Jóia Copacabana, Cine Santa, and Point Cine from August 11 to 17. Cine Manguinhos will be running a full-day marathon of all five films for free on August 13. There will be official premiere screenings of each film in the respective communities in which they were filmed.
"Movies travel, inspire and reflect poetically the reality on the ground." – Kirk Bowman

Read more about each of the films and their premieres in the communities where they were filmed below. Note that the official premiere of each film will be celebrated by the community at hand with performances and festivities. All are welcome.
As Bowman explains, "Our main goals are to celebrate the achievement Miratus, Jongo da Serrinha, Guti and Nos do Morro, Cinema Nosso, and Circo Crescer e Viver with the premieres at those communities." So please join in for those premieres over the coming days:
Bad & the Birdieman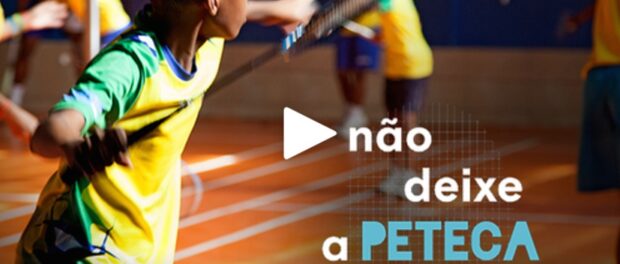 Bad & the Birdieman tells the story of Associação Miratus de Badminton, an organization founded by Sebastião Dias de Oliveira in 1998 that has introduced badminton to kids in Chacrinha, located in Rio's West Zone. The introduction of samba techniques to the sport of badminton has led to the qualification of some students for the 2016 Olympic Games and is an example of how innovation and perseverance can break barriers to accomplishing dreams. They were recently featured in a widely shared New York Times video.
The film was premiered in Chacrinha on July 30 and will be showing at multiple locations in Rio through August 30.
Gira & the Circus of Life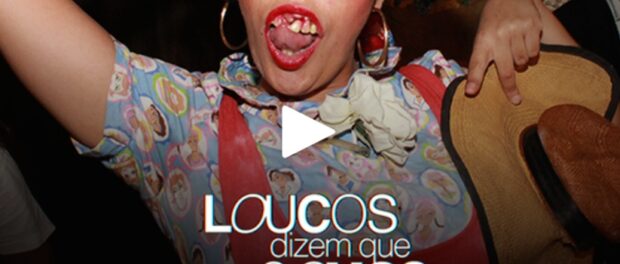 Gira & the Circus of Life tells the story of Circo Crescer e Viver, a social circus in Rio's Port region founded by childhood friends Vinicius and Junior. For ten years, the circus has contributed to social and human development through culture and circus arts for residents of nearby communities. Its unique model of education and inclusion has had a real impact on the lives of the young people.
"Gira & the Circus of Life" premiered last night, on August 11, at 8PM, at the circus itself, on Praça Onze.
Movie Motion Magic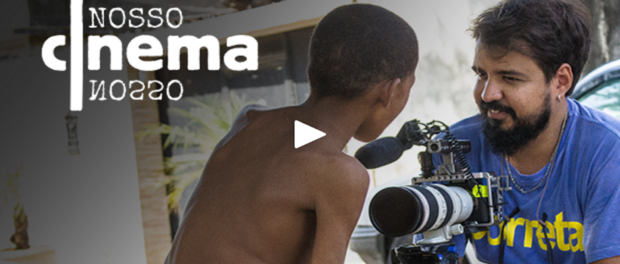 Movie Motion Magic follows six members of the initiative Cinema Nosso. Cinema Nosso has brought the world of film and audiovisual production to low-income and marginalized communities, with the objective of producing films that touch on topics and themes that are easily accessible to participants. The film follows six filmmakers as they are faced with a challenge: to make a film within a film.
"Movie Motion Magic" will premiere tonight, August 12, at 7PM, at Cinema Nosso, in Lapa.
Jongo Fever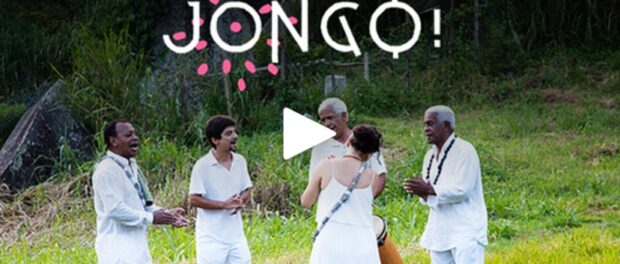 Jongo Fever tells the powerful story of the women of Jongo da Serrinha, a community located in Madureira, and their fight for Afro-Brazilian culture. With roots in Angola, the Afro-Brazilian music and dance tradition of Jongo has encountered significant prejudice in Brazil.
"Jongo Fever" will premiere on August 13, at 6PM, in Jongo da Serrinha, Madureira.
Guti & the Theater of Dreams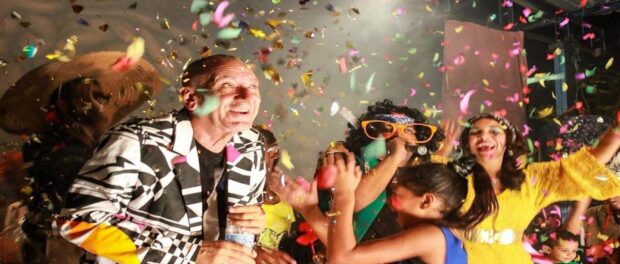 Guti & the Theater of Dreams follows the performance of students of Guti Fraga, who has dedicated his life to opening up the world of arts and culture to people of all ages in the community of Vidigal. Campinho Show, an initiative by the group Nós do Morro launched in 2009, has brought music, dance, poetry, and theater to young people in the favela. It is an invitation to arts and culture that will continue to bring all kinds of people together.
"Guti & the Theater of Dreams" will premiere will premiere on Sunday, August 14, at 6:30PM, at the Vila Olímpica of Vidigal, where the Campinho Show takes place every month.