Three Months Without Marielle: Amnesty Says Investigators Are Failing to Deliver Justice [IMAGES]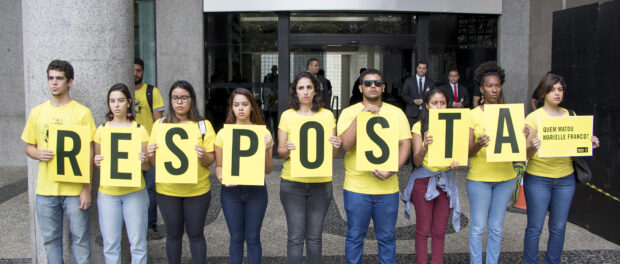 Three months after the assassination of human rights defender and city councillor Marielle Franco, Amnesty International held a protest yesterday, June 13, in front of the Rio de Janeiro's Prosecutor's Office. The objective of the event was to call on the Prosecutor's Office to take greater control of the investigation into the murder of the city councillor and her driver Anderson Gomes, exercising its full independent power and crime-solving resources.
"Three months have gone by since Marielle was brutally taken from us, and we are no closer to knowing who killed her and why. This lack of justice is unbearable for her loved ones, those who worked beside her and other human rights defenders who are looking over their shoulder in fear," wrote Jurema Werneck, Executive Director of Amnesty International Brazil.
Photographer Antoine Horenbeek captured scenes from Amnesty International's demonstration for RioOnWatch.
The protest
In front of the Rio Prosecutor's Office headquarters, in the city center, protesters displayed posters that read: "Three months without answers."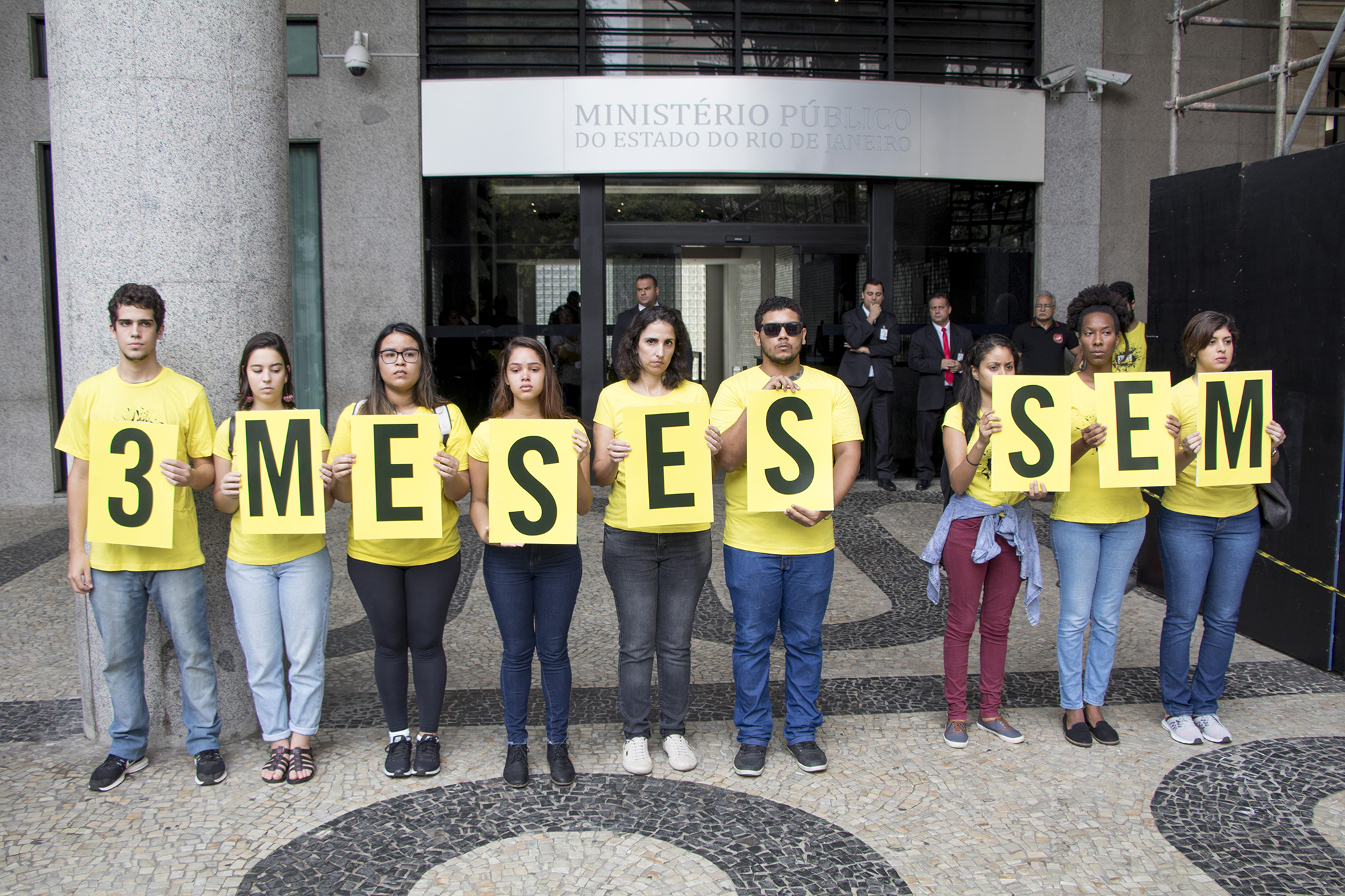 Marielle Franco's widow, Mônica Benício, also took part in the protest.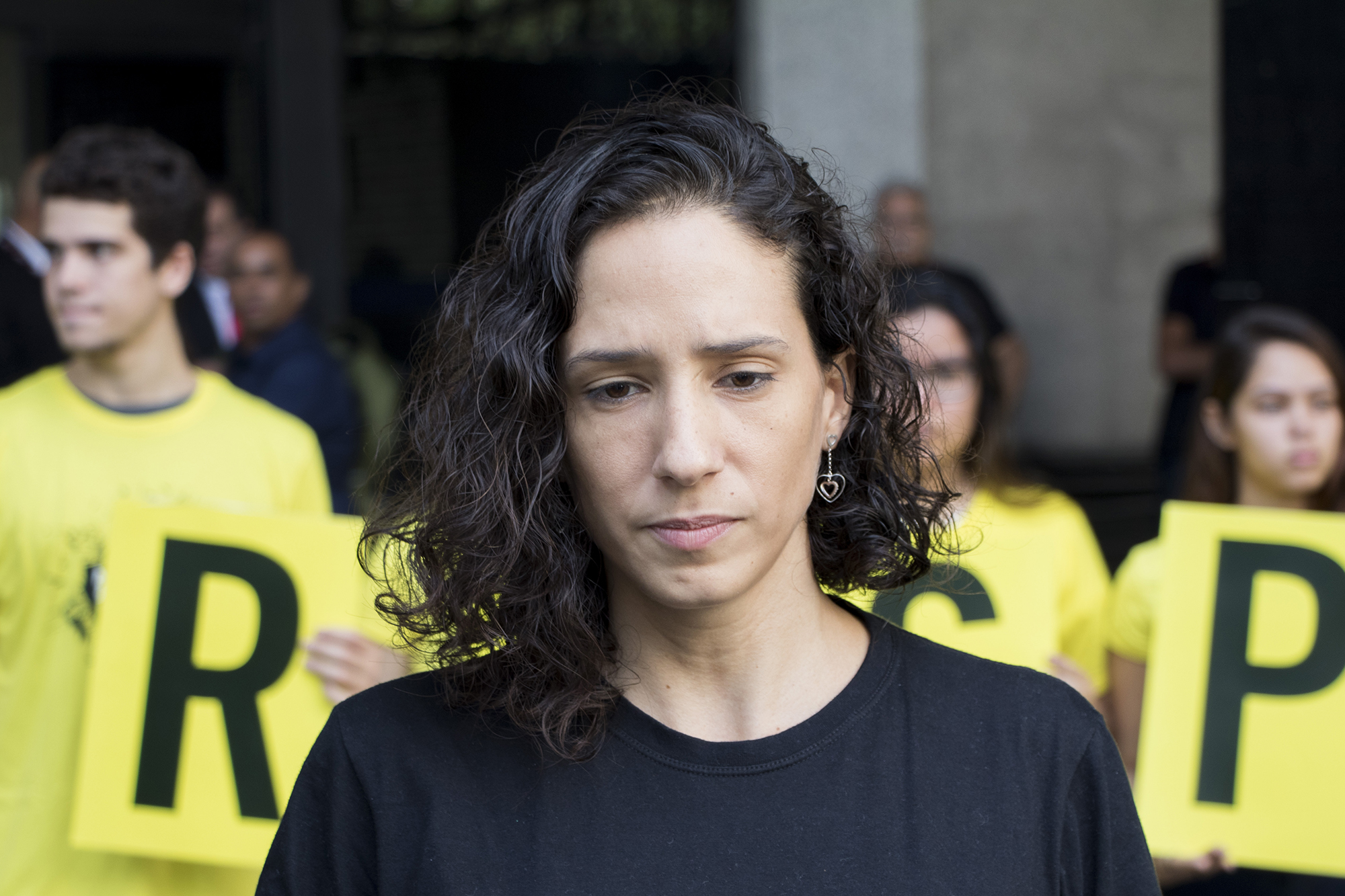 Bruno Duarte from Amnesty International joined Mônica Benício by the door of the Prosecutor's Office building: "3 months without Marielle. 3 months without answers."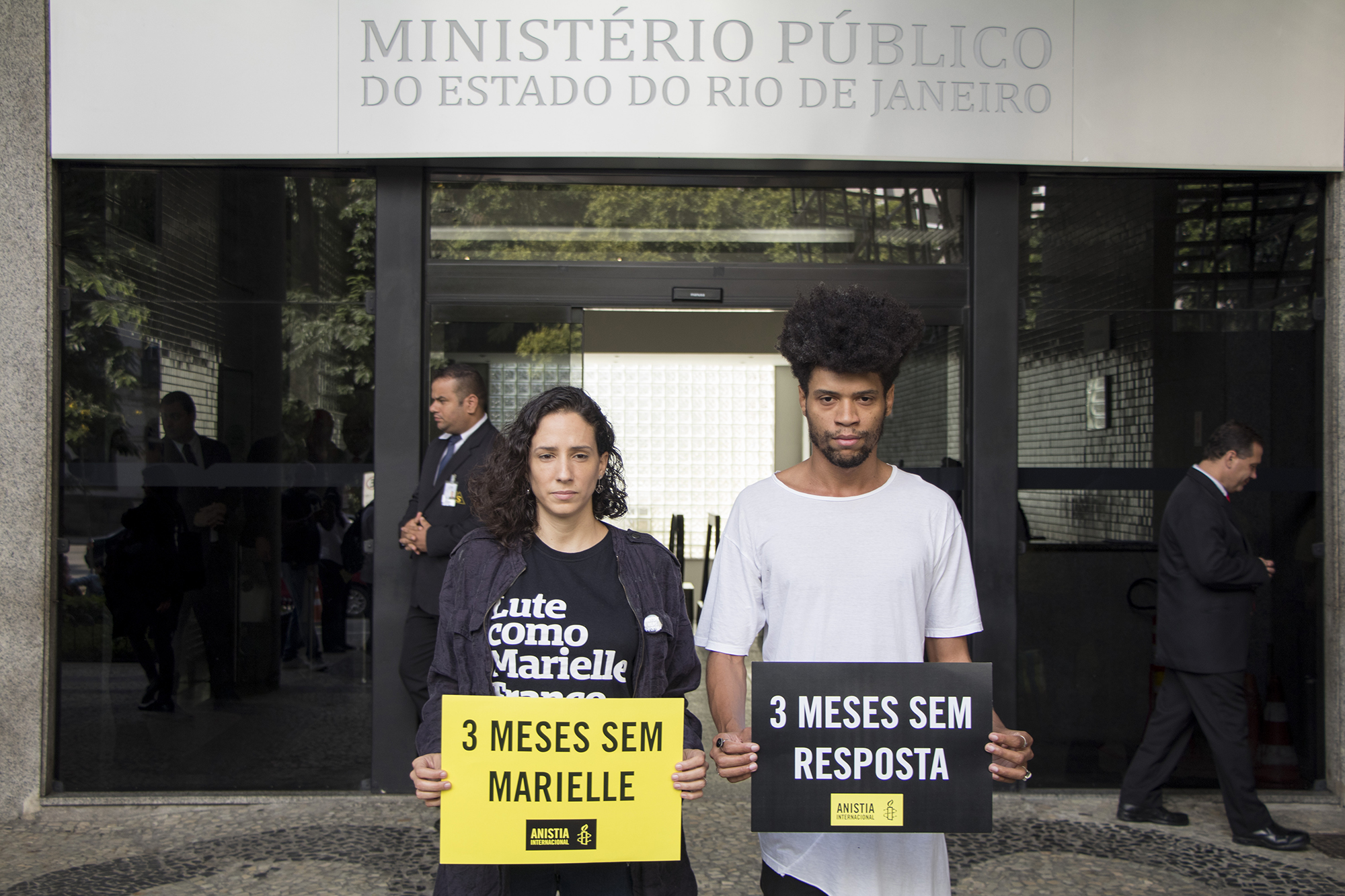 Marielle's father, Antonio Francisco da Silva, with Mônica Benício: "Who killed Marielle Franco? 3 months without Marielle."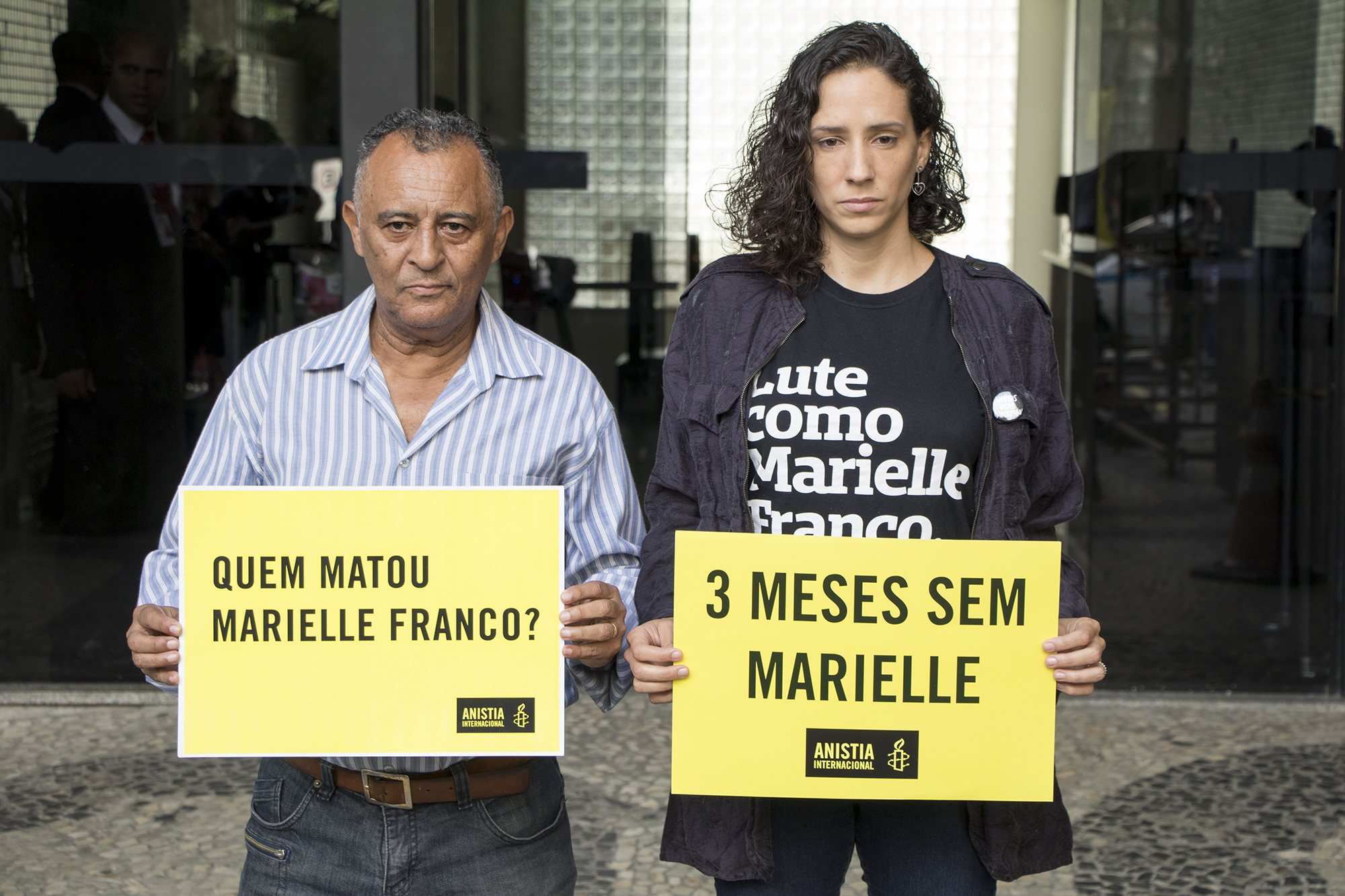 Creating a giant roar
A car with big speakers circulated in front of the building, blasting out recordings of speeches Marielle Franco gave in the City Council. Participants blew horns and distributed papers calling for a "giant roar for Marielle," reflecting the goal to ensure the public keeps up the pressure on investigators to find those responsible for her death.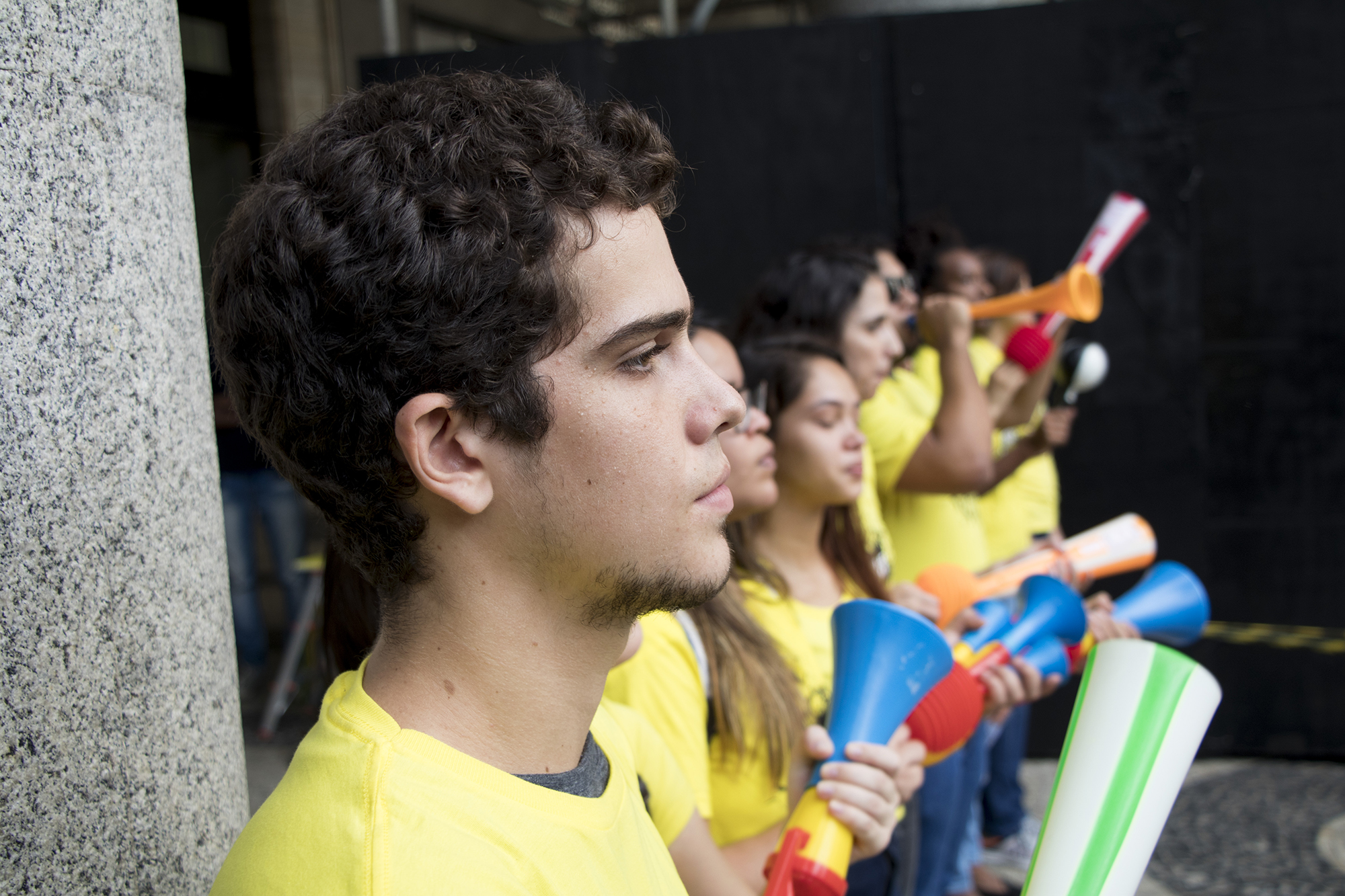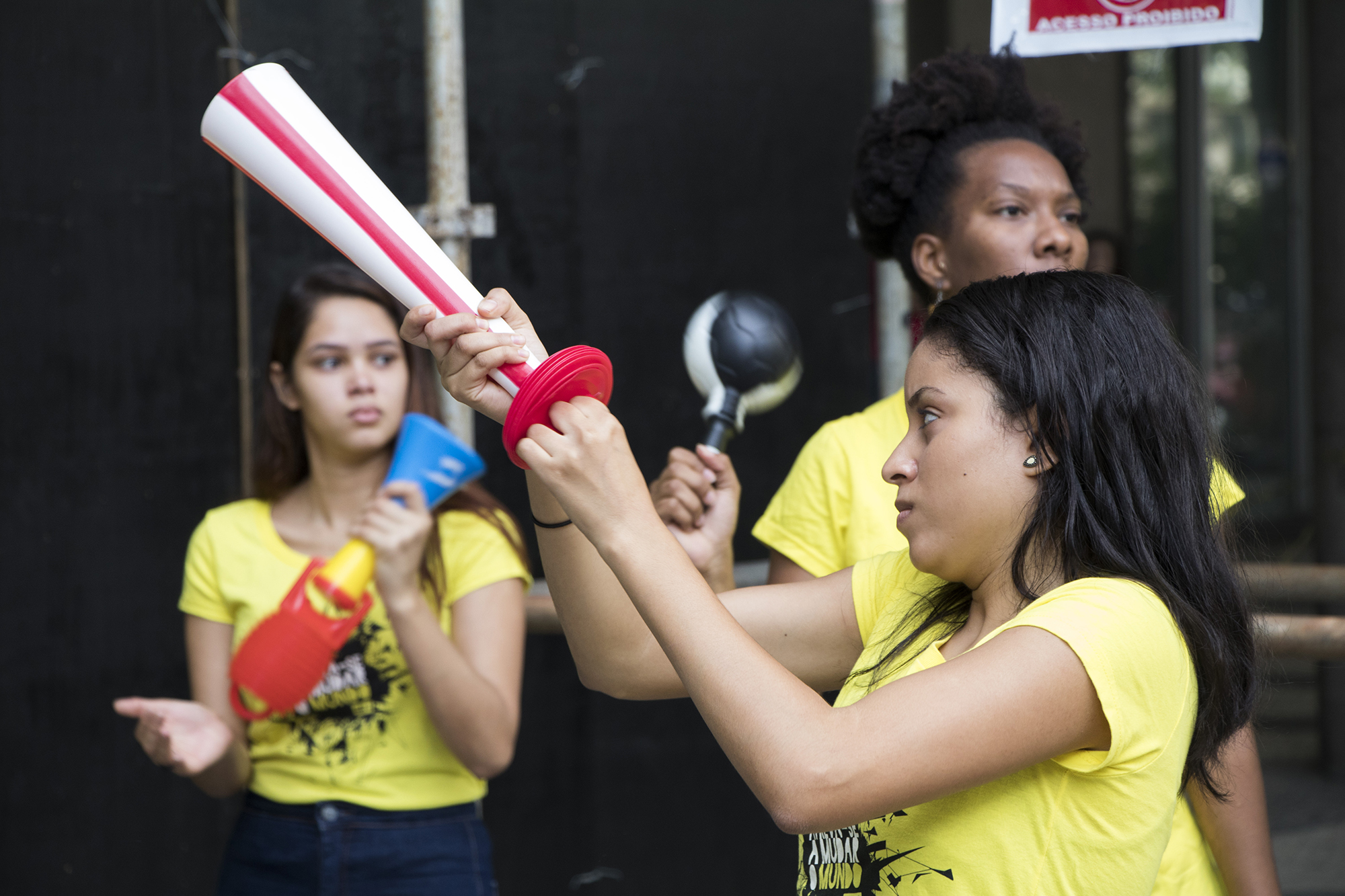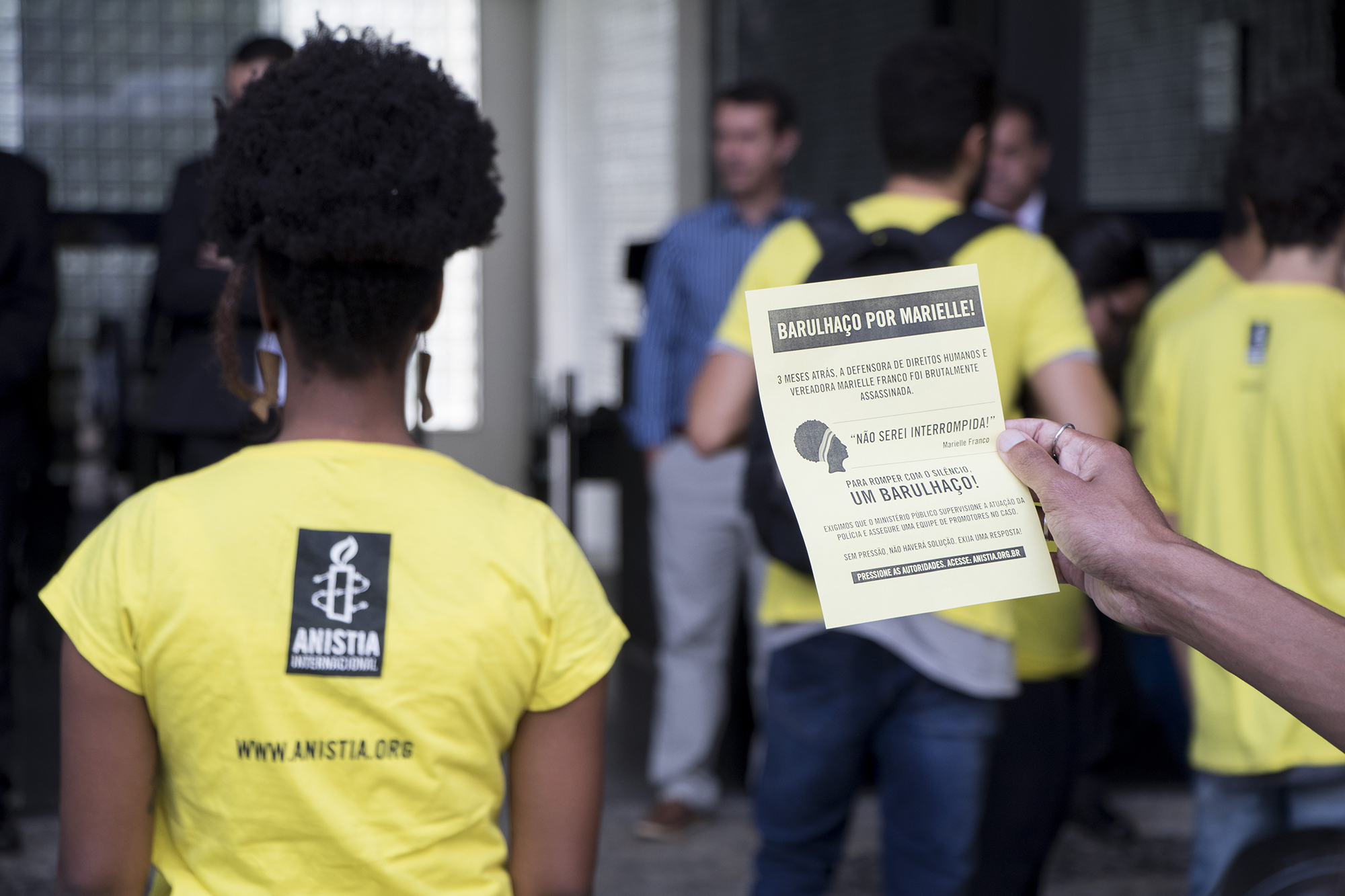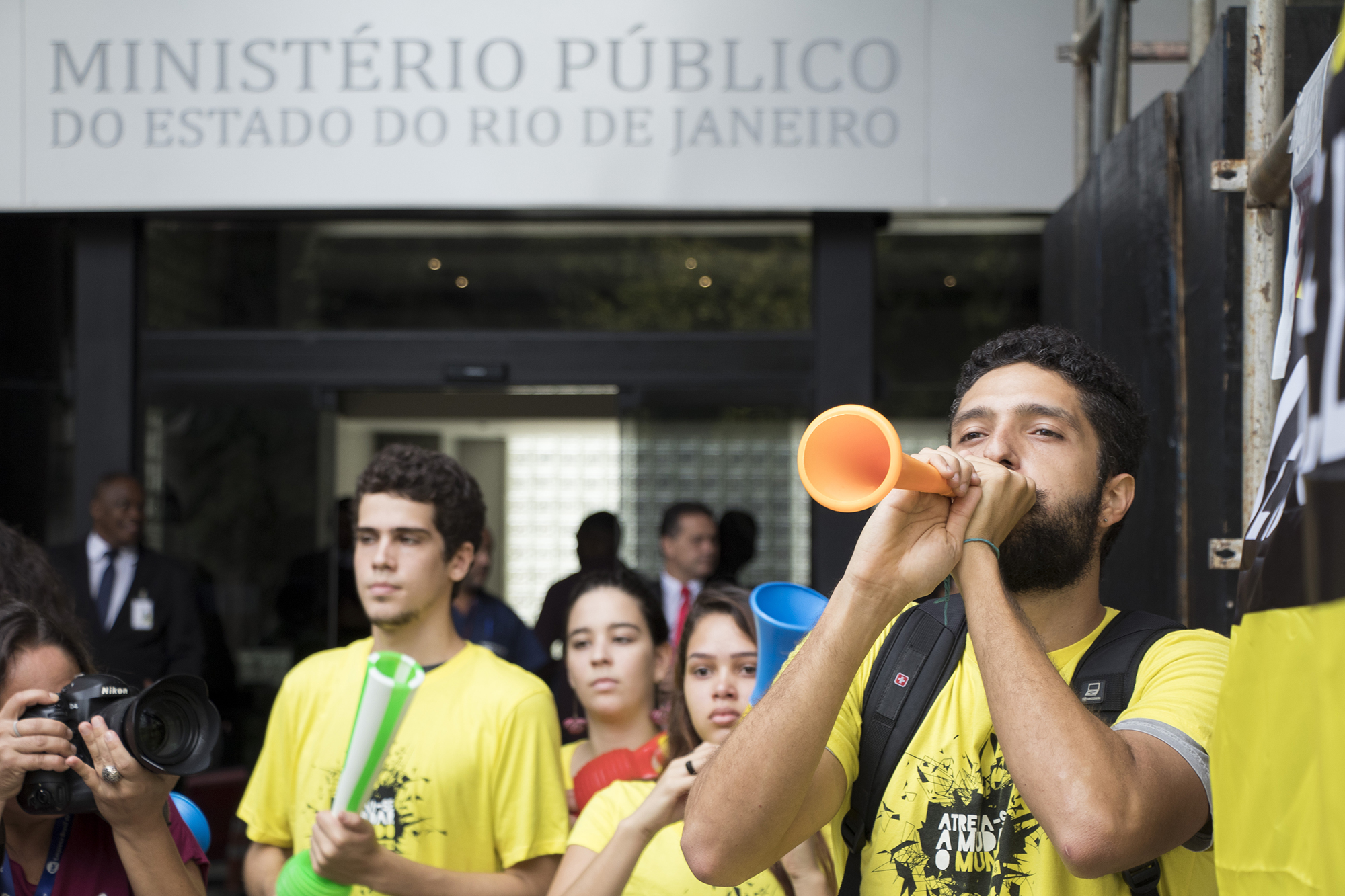 Media visibility
Renata Neder, one of the coordinators of Amnesty International Brazil, gave a televised interview to keep pressure on the investigation into Marielle Franco's death.

The meeting
At the end of the morning, Rio's Prosecutor General Eduardo Gussem received Marielle's family and Amnesty International coordinators in his office.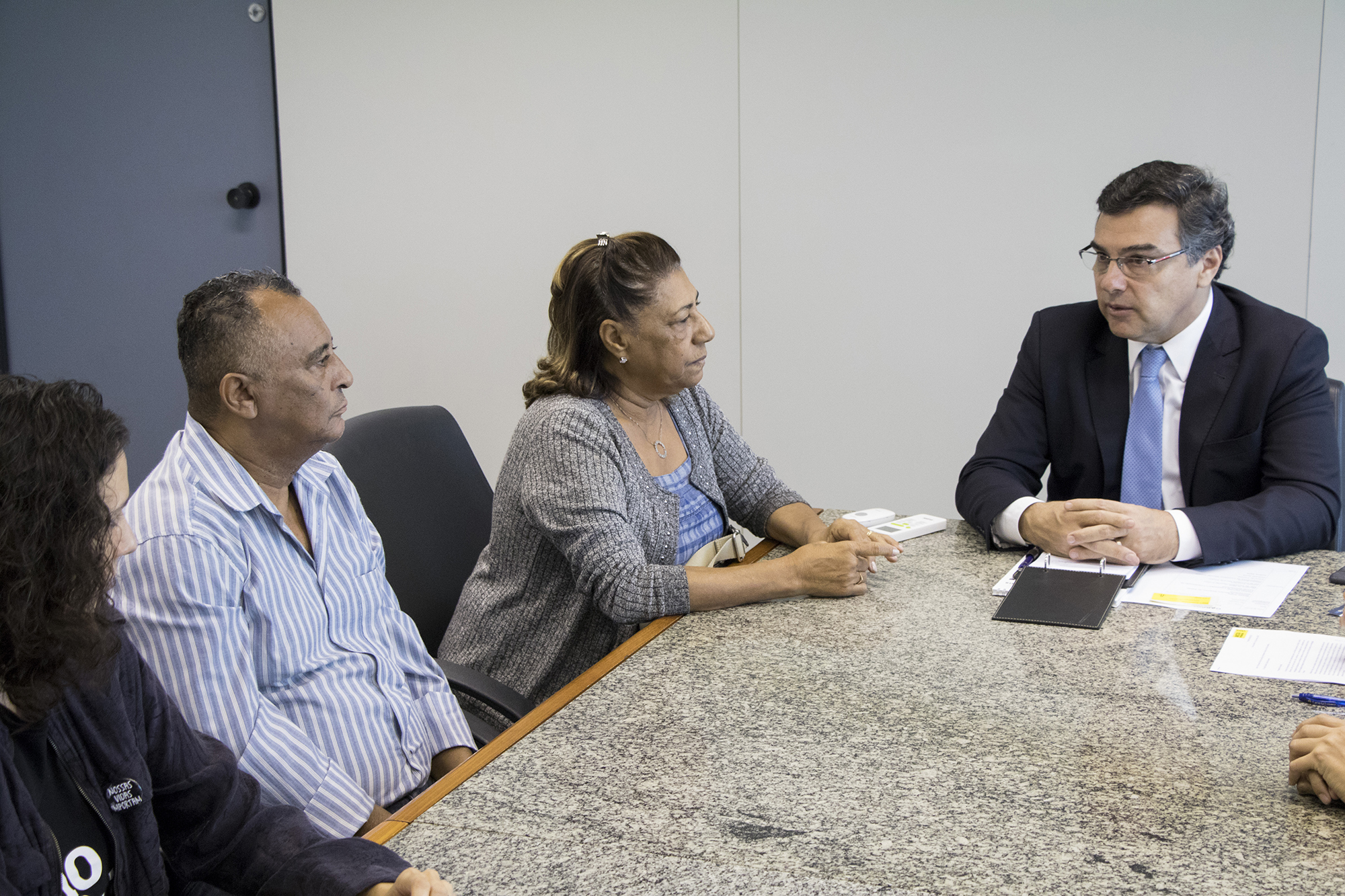 Marinete da Silva, Marielle's mother.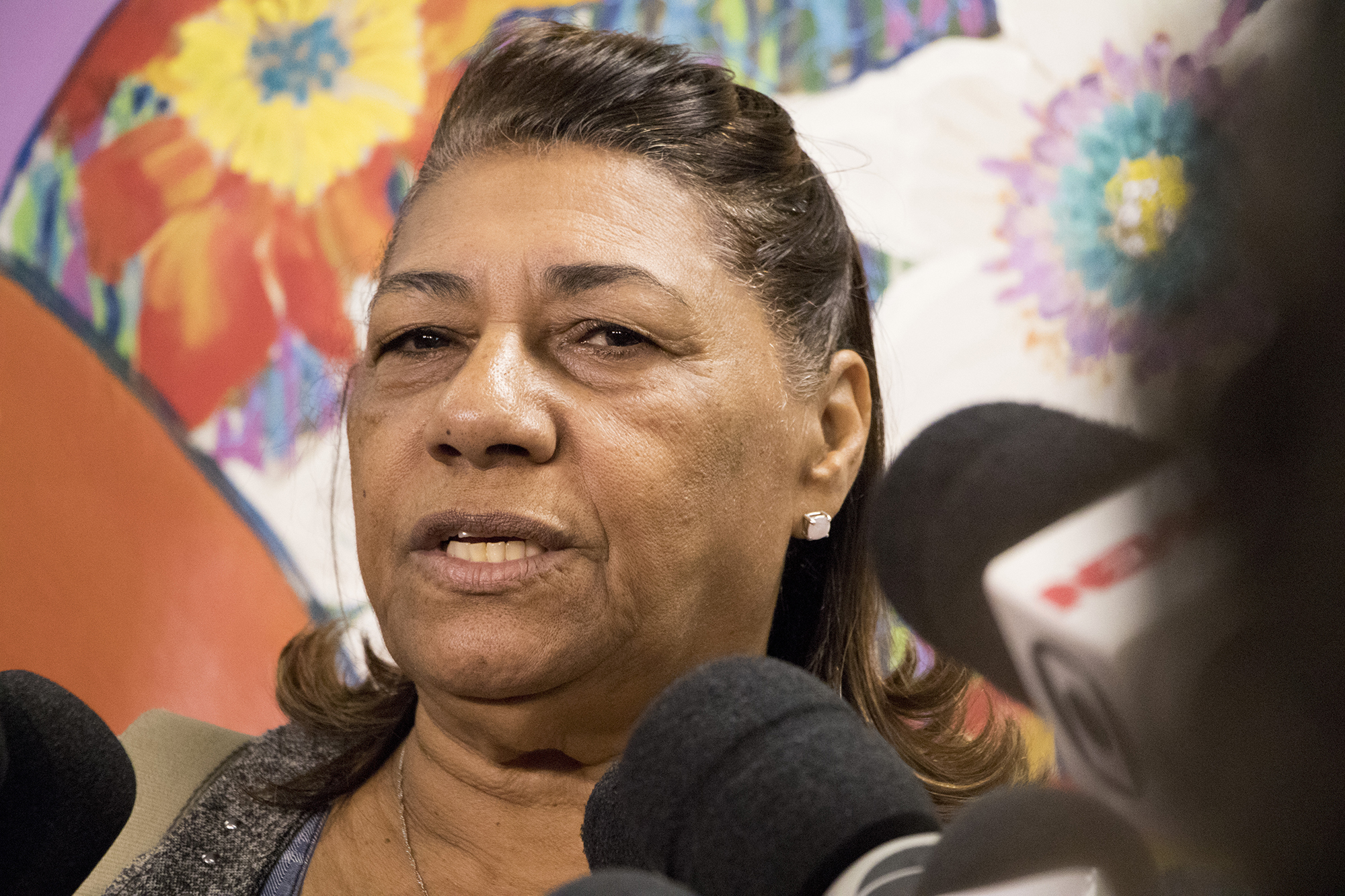 Eduardo Gussem justified the time taken by the investigation on the basis of its complexity and the fact that the assassination was a well-organized, premeditated crime. He also described Marielle Franco as one of the greatest human rights defenders of our era.